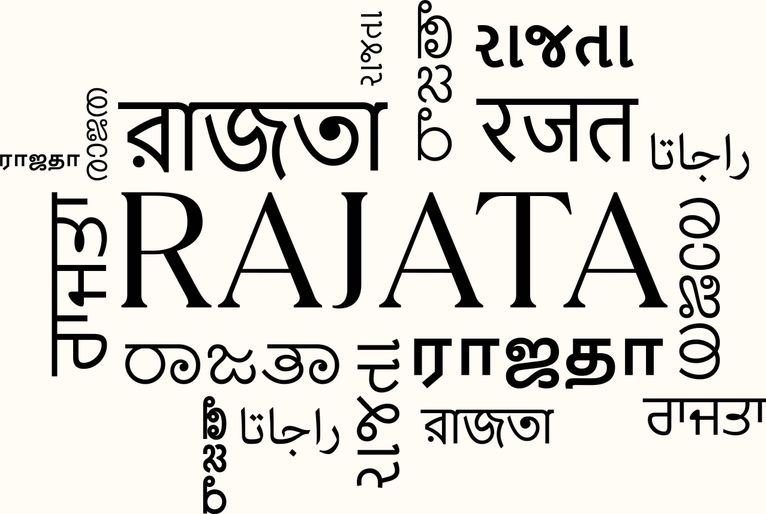 Find The Best Silver Kanjeevaram Saree Made Specially For You
Rajata, the silver reflection of the moon. A modern twist on the traditional golden zari birthed intricately crafted Silver zari juxtaposed elegantly with silk. The luminescent glow of the moon, the silver zari of our Rajata collection shimmers with tasteful glory. From the looms of the master craftsmen of Kanchi, we present the regal silver-bordered Kanchivarams curated to elevate your look.
With the ethereal silver threads interlaced with the luxurious silk, our Rajata collection offers a stunning selection of Silver Kanjeevaram Sarees inspired by the luminescent glow of the moon. Woven in luscious mulberry silk and bordered with sparkling silver zari from Gujarat – our authentic, silver bordered kanjeevaram saree is a show stopper. The silver border cues regal elegance and presents a unique twist on the Traditional Kanjivaram Sarees. From subtle salmon pink with silver buttons to fresh turquoise tones juxtaposed with a traditional motif border, the silver kanjivaram is a symbol of pure class and style.
A Kanjivaram is an essential for many Indian brides, but this eye-catching rendition in silver can add the perfect sophisticated shimmer to your look. This unique style of saree fits seamlessly into the trousseau of a modern day bride with its unique silver zari work but also continues to retain the rich symbolism and cultural relevance of Traditional Kanjivaram Sarees. The pure silver zari seamlessly woven into the borders by our master craftsmen adds an incandescent glow which both complements and contrasts the colours of pure silk making this a splendid Bridal Silk Saree.
The luscious sheen of the Kanjivaram comes from the technique of the silk thread being interlocked with a thin silver wire and woven through the entire saree which gives it its rich metallic sheen. Oozing class and our timeless combinations of Temple borders, checks, stripes and floral motifs paired with silver Kanjeevaram sarees both in the borders and intertwined with the silk thread create the most
Revel in the intricacy made possible by the skilful hand of our master weavers with our rajata collection. Experience the luminescent tones of silver sweeping across these opulent drapes and add that elusive sparkle to your look.